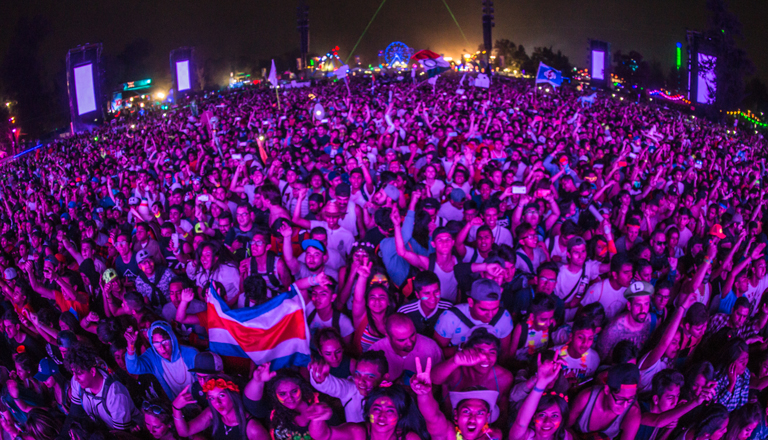 Ticket Info & FAQ
How to Purchase Tickets
Is this the first time you're buying tickets to Beyond Wonderland Bogotá? Wondering how to do so?
There are two opportunities to purchase tickets: one during the Grupo Aval presale and the other during the general on-sale.
Grupo Aval Presale: A two-day presale (dates TBA) exclusively for those who have debit or credit cards with the Colombian bank institution. The presale will start at 9am PT and end at 9pm PT each day. The presale will start with the Early-Bird tier. Depending on the demand of the tickets, the pricing tier will change during the presale.
General on-sale: Starts (date TBA) at 9am PT. You can purchase these tickets with any bank credit or debit cards, or pay in cash at your nearest Eticket outlet in Colombia. A limited number of tickets of every sold-out tier will be saved for purchase.
The easiest and safest way to buy your tickets is through Eticket and Rappi APP, since the site has the capacity to process 5,000 simultaneous transactions (while phone transactions are limited to only 150 and Eticket Outlets are limited to 90).
All international orders will be held at the festival box office.
To purchase tickets over the phone, please call Ticketmaster's call center at +52(55)53259000. You can also purchase tickets at any Ticketmaster outlet.
To purchase tickets over the phone, please call Eticket's call center at +(57) 3503100460 . You can also purchase tickets at Eticket outlets in Jumbo retails.
Extra fees and taxes apply to all purchases.
IMPORTANT: Even if the Ticketmaster system says all accounts are canceled 48 hours before the show, rest assured that all accounts purchased with a non-Colombian credit card will not be canceled and will be available at Will Call on show day. If you have any doubts regarding this point, please contact us with your confirmation number to double check.
We do not sell any backstage passes or meet & greets for the festival.
Ticketing FAQ
How can I purchase tickets?

Learn all there is to know about purchasing tickets above.
Are tickets expected to sell out?

There is always a chance that the event will sell out, in which case no more tickets will be sold. So get your tickets now—we want to make sure you don't miss out!
What payment methods can be used to purchase tickets?

Credit and debit cards are accepted.
What is the maximum number of tickets I can buy?

Tickets are limited to eight (8) per person.
Can I upgrade my GA tickets to VIP?

Upgrades may be available if VIP tickets have not sold out. Contact Eticket for more information.

What if I accidentally bought tickets and I'm under 18?

Beyond Wonderland Bogotá is an 18+ event. Sorry, no exceptions!
Can I get a VIP package if some members of my group are under 18?

No, only those 18 or older are permitted to enter VIP areas; and you must be 18 or older to enter the venue with a VIP ticket.
Should I receive a confirmation email for my purchase?

You should receive a confirmation email within moments of purchase. If you do not (be sure to check your junk folder), please contact Eticket.

What if I purchased tickets but my card hasn't been charged yet?

Your card should be charged within three business days. If you do not see the charge on your account, please contact Eticket.
I live outside of Bogotá. Will you ship my tickets, or will I pick them up at Will Call?

International orders will be held at Will Call.
How can I avoid ticket fraud?

The best way to avoid ticket fraud is to buy directly from Eticket. If you buy resale tickets, we advise you to get them only from trusted friends. DO NOT purchase from scalpers. If you arrive at the venue with an illegitimate ticket, you will be turned away, and no refund will be provided.
I'm buying multiple tickets. Can I transfer some of them to friends?

You may purchase tickets on behalf of your friends, but once their wristband is scanned, it is non-transferable.
It's the week of the festival, and I don't have my tickets. What do I do?

If you haven't received your tickets by the week of the festival, they will automatically be available under your name at Will Call.
Related